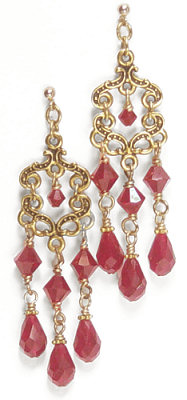 Swarovski 5500 9mm x 6mm
Briolette Beads

These lovely briolette beads are vertically drilled for easy use with a headpin - great in chandelier earrings, etc.
Pictures enlarged to show detail.

Pack of 2 - $2.45
Pack of 12 - $9.75
For instructions on how to make the earrings
pictured left, Click Here.