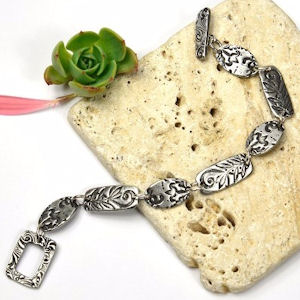 TierraCast DULCE VIDA Collection
"The Sweet Life"
New for February 2017
We are very excited to present this new collection of inspiring components! Dulce Vida was born out of the imagination of Steve Tierra and created in collaboration with a Californian artist. These new charms and pendants, rings and links, clasps and buttons are fresh, romantic, fun and unexpected!
This collection is built around three design motifs - JARDIN, FLORA, and AMOR. Each motif has a bohemian flavor, and natural, organic shapes and images. Jardin, Flora, and Amor components are available in an antique brass finish, as well as antique pewter, which is darker than our antique silver finish.
In addition to the new Jardin, Flora, and Amor pieces, this collection also includes existing TierraCast designs, offered for the first time in this "sweet" antique pewter finish.
This is a whimsical, versatile, and current collection, and we hope you'll enjoy these new components as much as we have!