Lytha Studios - The Flock
---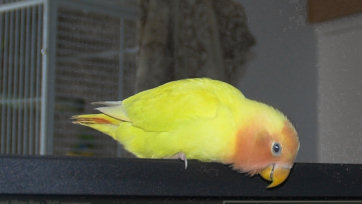 Ostara the Lovebird
Ostara is the old Celtic name for the Spring Equinox, and seemed an appropriate name for this little lovebird chick, who was born on March 21, 2007. She is an Australian Cinnamon lovebird, and we were lucky enough to make her acquaintance about five weeks after she was hatched, and it was love at first sight. She's grown into a mischievous little tyrant - which is exactly what we were looking for! Lovebirds may only be about six inches long when full grown, but they have an irrepressibly beautiful personality! Ostara is also the penultimate cuddle-bird - she loves to snuggle close for her afternoon nap.
---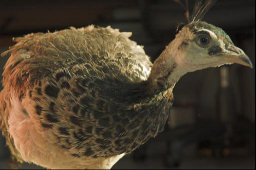 This little bird was born the third or fourth week of August, 2007, at our neighbors' farm. How it came to be with us was something of a joke... Our neighbor said "You know all about house birds, now you need a yard bird!". The little fella was just so cute - we said we would baby sit it for a day or two. That was September 4th. The joke was on us - months later and he's still here...
---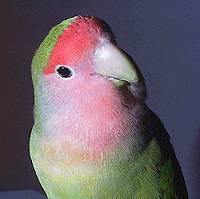 Lytha The Lovebird
As the owner of Lytha Studios, I frequently receive mail addressed to Lytha. It comes as a shock therefore to many to learn that my business is not named after me, Erin, but actually named after a little green bird with a peach face and a blue bottom, and an insaitable desire to shred paper; any paper, all paper (good nesting material, you know).
Lythabird is our first born "child", our daughter, and the ruler of the roost here at Lytha Studios. My husband and I adopted her in 1996 when she was just baby. Her birthday, most appropriately, is Valentine's Day.
Lytha, and her brothers and sister birds are our children, our muses, our passion and our entertainment. We love them very much, and consider it an honor to be part of their flock!
---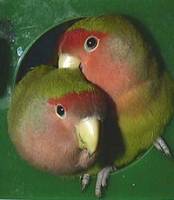 Lytha and Percy
You can't find many pictures as sweet as Lytha and Percy curled up together in their hut. Lovebirds love to fight little fights all day long, but they got their name for their unrestrainably affectionate behavior in those little "time-outs".
---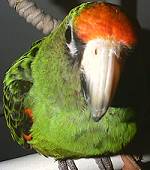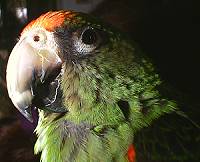 Trevan
Trevan Bird is a Jardine's Parrot, and was born only two weeks after Lytha Bird, on March 1st 1995, but he didn't come to live with us until Lytha was about 6 months old. Jardine's are a somewhat uncommon bird, but those that have them refer to them as some of the silliest clowns in the bird kingdom. Trevan certainly lives up to this reputation, and customers who call earlier in our business day are frequently amused by Trevan's antics while we're taking their call.
---
Penny Parakeet
Penny the Parakeet was our first rescue bird. We found her dying in a pet store in May of 1997, and finding the manager totally unwilling to spend any money on veterinary care for a $10.00 bird, we took her ourselves to the local avian vet, where she spent 10 days in the birdy hospital. She's been our little blue bird every since, and she rivals Lytha Bird for spunk and persistance.
---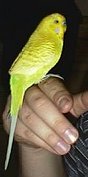 Pookie Parakeet
Pookie is the newest addition to our flock - joining us at the end of March 1998. He is about the same age as all of our other birds, but since he was six months old, he has been sitting in a bird rescue cage at The Tropics Parrot Refuge in North Carolina, just waiting for the right family to come along and give him a home. He is doing very well here now, and seems to be fitting in. Penny is thrilled to have someone her own size to play with - she was trying to play with the bigger lovebirds who liked to bite her toes! This is a beautiful bird to behold - his feathers are yellow and pale green, except for his tale and wing feathers which are the palest prettiest grey, and he has little tiny circles of powder blue on his face. We also call him the pudgy Budgie since he is more than a little bit over weight. We're trying to teach him the joys of vegetables, and fortunately he has good teachers since all of the other birds here love their veggies.
---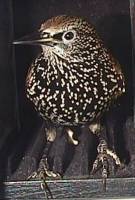 A Starling???
Believe it or not, we have a pet starling. We raised him from a featherless birdy infant last year. Freeko has turned into a really really sweet pet - he sings all day long - he "rings the phone" (he has our phone ringer down!), he makes human sneezing sounds, immitates our audobon society bird call, and says "Thank you for calling". Yes - he really talks! So do his brothers and sisters, or so we hear from the proud parents. I would have never thought a starling could be such a sweet, intelligent and affection pet, but he is truly one of the all-round best pet birds I've ever had the pleasure of being with.
---
Return to Lytha Studios Index
---